Welcome to Omaha's Best Internet Marketing Company
SEO Company Services
SEO (Search Engine Optimization), or getting your web site on the first page of the Search Engines in organic search and the map listings is at the core of our business. 100% of our clients enjoy top placement in the search engines for competitive search phrases. Although all of our clients love this, many wanted more.

Several clients like to completely dominate the top of the first page, so they also use Google AdWords, also known as Pay-Per-Click or paid Advertising. Some clients wanted videos to embed on their web sites and YouTube, while others wanted to test the Social Media waters and optimize their web site conversion rates. While delivering these SEO and Internet Marketing Services, many clients also needed complete web site upgrades or a new web hosting provider.

Cal is able to communicate understandably to those who are not familiar with SEO and SEM. He is honest, very fair in his pricing and stays current in an industry that changes continuously. I highly recommend him.
Shawn H.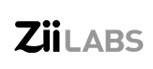 What are the advantages of SEO?
By SEO Company
Would you like to have a steady flow of traffic to your web site from natural search engine results?
When your site is in the Top Ten of natural search results you get a steady flow of targeted traffic 24 hours a day, 7 days a week! These potential customers are actively searching just for your products or services.
With natural search results, you get highly targeted consumers who are specifically looking for your products and services.
Compare these facts to any other form of advertising. Newspaper, TV, radio, telemarketing and even direct mail are not nearly as targeted as natural search results, and Pay Per Click (PPC) and Paid Online Ads can not compare to the quality of traffic that Natural Search results provide.
Let's also look at more traditional forms of advertising and media.
Radio ads are an average of 30 seconds and they don't have a high retention rate. TV has many of the same problems as radio because of the duration of the ad. People must wait for the commercial a second or third time to acquire your contact information, not to even mention the cost of a TV ad even in a local market. Direct mail and email share a similar fate, where does yours end up? Telemarketing makes me ask you this question, are you on the National Do Not Call List?
Keep in mind that all of these forms of advertising are also considered "Mass Advertising". The beauty of SEO is you get in front of people who are actively looking for your products and services. It doesn't get any better than that!
What is Keyword Research & Analysis?
By SEO Company Staff Writer
The first and most important phase of any successful SEO project will begin with proper Keyword and Keyword Phrase Research and Analysis. It is critical that both the client and the SEO Company understand what keywords and keyword phrases are being used by the client's potential customers.
If you don't target the correct keyword phrases, you may not receive any traffic, or the right traffic (converting traffic) depending on the competitiveness of the keyword phrases you're targeting. A properly run SEO project always includes comprehensive keyword research and analysis.
How Can SEO Help My Business?
By SEO Company Sales Analyst
SEO (Search Engine Optimization) may be considered the process and actions taken to help your website obtain high search engine rankings. It is our client's experience (100% every time) that when their web sites appear on the first page of the search engines like Google, Yahoo and Bing, their sales increase because potential clients have found their business fore the products and/or services they sell. With no exception, 100% of our clients have increased their sales as a result of being found on the top of the first page of the search engines.
Web Site Design and Development
By SEO Company Website Designer
Around 90% of the companies that engage with SEO Company Services need new web sites. Many times a business has been sold a web site that not only does not rank well in the search engines, but they do not address the concerns of the people looking for specific products or services. Many of these sites are just simply not geared for success and hurt the business more than help it. This is not to say someone sold them a site they knew would hurt the business, they just didn't know any better. As in SEO, experience counts in web site design.
The Rising Importance of Mobile/Responsive Web Sites
By the Mobile and Responsive Design Web Site Staff
It is becoming a hard fact, mobile searches will out pace desktop computer searches even as we write this sentence. The proliferation of Smart Phones and Table Computing are changing the face of search, and that face is mobile-enabled or Responsive-designed web sites. As pioneers in this field, we are leading the way for our clients to rise above their peers with web sites that address the needs of the users, and not the needs of inexperienced web developers. If you build any new web site now, please make sure you have either a mobile-enabled site or a responsive-designed site.