Professional Copyrighting
SEO Copywriting
Press Releases
Articles
Web Pages
Infographics
White Papers
Editorial Calendars
Professional Copyrighting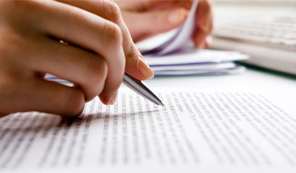 Professional copywriting can be described as the practice of writing a copy of a website in such a way that it satisfies web visitors and helps the site to rank better in search engines. It is important to identify the terms which web visitors type into a search box in order to find information they need online. These are popularly referred to as key phrases.
Professional copywriting must focus on two elements, the web visitor and search engines. Web visitors are simply looking for relevant and useful information. If you are able to come up with good content which satisfies the needs of your web visitors, then you will get a better page ranking. However, you must also focus on optimizing your web pages for popular search engines.
Professional copywriting is very important because, for starters, it engages customers. People will be interested if they come across quality content on your site. This will create a good relationship between the business and its prospects or customers.
Quality copywriting also attracts incoming links. People will always want to share quality content. By taking your time to come up with unique and interesting content, you are going to attract a lot of traffic to your site.
You need to research on the kind of content your target customers could be interested in. Well-researched content can have a massive following. You can decide to focus on topics which are currently popular and give your viewers something to talk about. By creating a buzz on the social scene, you will gain targeted traffic to your web pages.
Professional copywriters will always ensure that your content is not keyword-stuffed. Authority sites will not want to create links to your site if you have spammy content. Furthermore, you cannot be able to submit your content on popular directories if it has a high keyword density. Search engines also consider keyword stuffing as a deliberate attempt to increase your page ranking and will therefore not index your site..
SEO Copywriting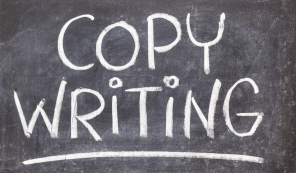 Search Engine Optimization (SEO) has become a buzzword in the online marketing platform today and for a good reason. If you have ever tried your hand at online marketing as a startup, you will concur that search engine ranking is what makes or breaks these businesses. Search engine optimization thus entails pleasing search engine spiders in order to make them award your page with high ranking through techniques such as SEO copywriting.
Copywriting is one of the many ways of keeping afloat in the tough world of online marketing. However, unlike the traditional form of this technique, your online business needs content that is written with search engines in mind. SEO copywriting is all about making content on your page well flowing, easy to read, and containing keywords to help your page attain higher ranking.
The text should in a subtle manner help to market your services or goods while at the same time providing crucial information that your potential market might need to make a decision. As a copywriter therefore there are two masters to please; visitors and the search engines. This makes copywriting for SEO more technical that traditional copywriting say for newsprint. There are some basics that you thus need as an online business startup before getting down to actual SEO copywriting.

Quality content
The holy grail of online content is quality and this entails researching keenly to learn what your potential traffic needs. Moreover, you need to come up with original and fresh material that will capture the attention of serious visitors for them to read further.
Research on keywords and phrases
Just because search engine algorithms emphasize keywords should not mean stuffing of the same in your copy. Firstly, dig deep enough to get the best keywords. Use tools such as Google or Bing keyword to check what is trending.
Long term focus
Any popular keyword should be avoided if you are starting off your operation. This is because many more established sites are already using it and hence you will still rank low during search engine results. Go for long trail keywords that are more specific to what you offer to beat the established niche competition.
Play around with descriptions
SEO copywriting is all about ensuring you get more traffic and eventually more revenue. If you have descriptions on your copy text, optimize it using keywords. Descriptions are crucial because they are first to be noticed on searches in result pages. If you are able to optimize on these, your traffic will improve significantly.
Impressing using SEO copywriting
They say first impressions sell and this is also true regarding the text you publish on your page. Utilize H1, H2 and H3 where possible to draw attention of the reader. Font size and type also matters a lot and if this is integrated with bold subtitles or headings, visitors will be captivated instantly due to ease of skimming and scanning.
The basics of SEO copywriting should be easy to stay true to for anyone wishing to make a cut in online business. By being original and unique, you have already won over your potential customers in a simple way.
Press Releases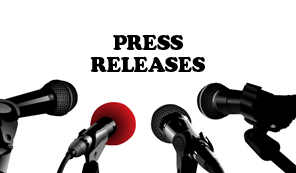 Press releases are official statements issued by organizations and directed to various media outlets like print, TV and radio, in order to announce vital information. A press release can be issued for a variety of reasons. It may be used for promotional purposes so it will contain meaningful details of a company's product/service. It may also be written to address a particular concern by releasing some important facts to the public.
Press releases can be written by the organization itself or a PR firm that is hired by the institution. Press releases are very important for media outlets as well as organizations. Organizations can prevent damages to their reputation by providing factual information in form of a PR. On the other hand, media outlets may need these press releases in order to get substantial and credible information regarding a company for their articles and news bulletins.
Press releases can also be used by individuals to give statements to media outlets. For instance, an individual may issue a PR using an attorney or family spokesman in order to answer some questions and concerns which may interest the public. The press release will contain some QOUTEs from the individual.
It takes time and lots of effort to come up with a good press release. These are pieces of content which can be very sensitive so every word must be carefully scrutinized. Information that is not given accurately can have detrimental consequences on the organization or individual issuing the press release.
A press release should have certain elements. For a start, it should have a good headline which summarizes the news to attract the attention of journalists. It also needs to have a release date and an introduction on the first paragraph. The body of the PR should give some statistics and other details of the news. There should also be some contact information given at the bottom of the press release.
Press releases are also written online by companies which are wishing to attract traffic to their web pages. For instance, a business may issue a PR and have it posted on a popular media website where it is going to be highly visible to the target audience. Many people who are interested in what is given on the press release will want to visit the owner's website to get more information. This is how press releases can help drive traffic to your web pages.
Articles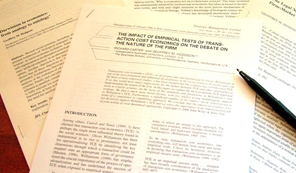 Article writing for search engine optimization (SEO) is one of the most effective techniques to enable you to tap into this 2.2 billion-rich market. Good content on your page will entice first time visitors to return which leads to high ranking on search engine results. With higher ranking you will get quality traffic which translates to sales conversion.
Unlike ordinary advertising content, there are some critical aspects of article writing for online marketing you need to appreciate. For a start, you need to know that content quality is the thin line between success and failure of your online business. If you have superb content on your site, there will be a buzz in your niche market and this will lead to more visitors and clicks for your adverts.
Excellent article writing skills will also make your page an authority thus attracting both new visitors and search engines. Investing a lot of resources today on quality articles, will translate into a future investment as this content will just need updates to continue drawing visitors and revenue for your business.
Web Pages
What do you need to optimize your web pages for search engines? Some of the factors to consider include;
Uniqueness; whatever you do on your site, never spin or copy paste materials from other pages. Not only will you appear shady to keen users but search engine will also slap you heavily. New algorithms such as Google Panda and Penguin are primed to heavily downgrade any thin or poor content sites.
Relevance; the basic maxim of advertising is that the customer is king. As such, avoid providing stories that won't in any way help visitors to get what they want. With the online platform, time is of essence and hence, users need information that will help them instantly. In short, stick to what your page is all about.
Length matters; online customers are choosy because they have all options they can wish for. As such, do not bore them with long-winding tales that are not helping them. Be brief and help users get information as quickly as possible before they are turned off.
Content format; you might have all the right information but poor presentation will deny you success. The trick in web page writing for SEO is ensuring the highlights of your text are hinted through lists, subtitles, bold headings and links to crucial details among others.
Keyword optimization; this is another landmine which you need to keenly walk around. Keywords are indispensible for SEO but in web page writing avoid stuffing them everywhere. Search engine algorithms detest this and will penalize your attempts to hoodwink users.
In short, writing web pages is all about putting across your point in the simplest way possible while still not becoming simplistic. As such, you must incorporate uniqueness with brevity in order to ensure high ranking for the page. If you do this right, you will be on your way to success in online business.
Infographics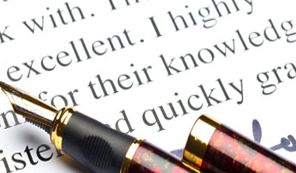 If a picture is worth a thousand words, just think how many words an infographic is worth.
Infographics try to share in a graphical manner what may traditionally take hundreds or thousands of words to convey. They also provide pictures and images to further transfer the meaning of the work to the viewer.
Planning and thoughtfulness are two of the keys to producing good infographics. Having a clear and concise message first and then backfilling in all the details wil go a long way in helping to craft top infographic.
White Papers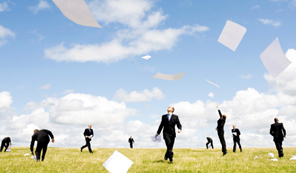 White Papers can be an excellent communications tool vehicle for building authority or influence within a subject matter.
Whatever business you're in, if you can produce a credible and accurate White Paper for your industry, this can go a long way in establishing your credibility and prescence in your field.
The key is to produce the highest quality White Paper you can. Your language, punctuation, spelling and grammar should be spot on, and do include high quality graphics that help xplain the message.
Producing a high quality White Paper is not the easiest thing to do, but the long-term positive benefits of taking the time to do it right can far outweigh the initial investment.
Editorial Calendars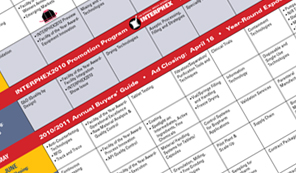 It takes time and proper planning to publish quality content consistently across various media outlets. The editorial calendar is a form of listing which helps publishers, bloggers and other professionals to plan and control how they are going to publish content on diverse media outlets. An editorial calendar will contain various data. It can have the themes, features and subjects which a publisher is planning to include on upcoming issues of a magazine, blog or newspaper.
The data on an editorial calendar can be made accessible to the public. The main reason why this is done is in order to attract advertisers. The main reasons why professionals choose to come up with editorial calendars is to ensure that content which is going to be published will remain relevant to readers, attract the interest of advertisers and be published at regular intervals.
Before the use of editorial calendars was adapted by many, it was very difficult for professionals to organize content and publish it consistently over a long period of time. The calendars brought about a lot of order and also captured the interest of avid readers and advertisers.
The kind of details which are included in an editorial calendar will vary from one publisher to another. As a rule of thumb, the data included should be straight to the point. Adding too many details on the editorial calendar can make it hard to use and maintain.
The publication process involves a variety of stages. For a start, people must gather ideas on what to publish and when to publish this content. The pieces of content will then be written and carefully edited before being published. In larger groups, written pieces of content must be reviewed by various people like a legal team and changes made before publication. The information included in an editorial calendar will depend on these steps involved when publishing content.
There are a number of publishing activities and elements which must be included in an editorial calendar. Some important elements which need to be included in an editorial calendar are the story title, media outlet in which the content will be published, author, theme and publication date.
The editorial calendars are nowadays created using computer software. You can create your editorial calendar on an online spreadsheet like Excel. Well established publishing companies utilize editorial process tracking software to generate the editorial calendars. These ones are more effective and easy to adapt for large groups.
Would you like a professional website, or need help with SEO?
Write to us with your project details and we will get back to you shortly.