How can our online
marketing services
Help you?
Your brand is promoted so more people
will know about your business!
You do not hunt for your customers,
they hunt for you!
You increase sales as more people
find out about your business!
Keyword Research and Analysis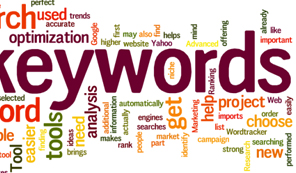 Any search engine marketing campaign begins with keyword research and analysis. Keyword research and analysis is what ensures you online visibility. No matter how relevant or interesting your content is, it might fail to reach the target audience if it does not have the right keywords.

So what are keywords? A keyword can be described as that text that a searcher will enter into the text box of a search engine when looking to retrieve some piece of information on the web. Two people can be searching for the same information but will type in very different texts. This diversity among searchers is what's behind keyword research and analysis.

The fact that searchers have very different ways of thinking means that there could be a long list of keywords that may be targeting your content. Keyword research and analysis is done to help you understand what this searcher can type in order to reach your content. When you know the different ways in which your target audience can reach your content, you are able to prepare your web pages appropriately.

When looking at these keywords, there are three main things you should consider. First, you have to find terms which are very relevant to your site. This relevance may vary significantly. There are those which will be very relevant whereas others will have a medium or low relevance to your site.

You must also consider the competition of these keywords. It is never advisable to select very competitive keywords only. You must also consider the low competitive keywords which are also relevant to your site. This will increase the chances of your web pages popping up in certain queries.

When performing keyword research and analysis, there are two main goals depending on the business. One business's main goal may be to enhance the conversion rate whereas the other may be to be found, that is to enhance visibility. This goal is what governs your approach to keyword research.

You can use online tools like Google AdWords to perform thorough keyword research. However, you will need to think and come up with an initial set of keywords which you will use to get other related search terms.

You should always be keen to note the search volume of each keyword. It is usually advisable to target those keywords with low search volume. You will be able to get a good number of visitors by ranking high on many less searched keywords which have a low competition.
Web Competition Research & Analysis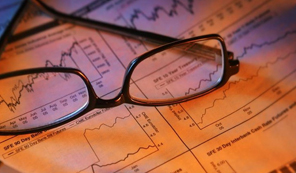 SEO is the process of making your website obtain high search engine rankings. According to research, the first page of search engine results is likely to be considered by a web visitor compared to the others. This means that, if you get your web pages to appear on the first pages of most searches, you will get a higher volume of web visitors on a daily basis.

Consequently, more people will know about your business. This online visibility that is obtained through SEO has many advantages for businesses.

For a start, a top ranking can help you build a good reputation among your customers, prospects and other stakeholders. Businesses with a top ranking are considered industry leaders. Remember that customers really value the reputation of your business. This will affect your sales.

A good ranking is also likely to help you improve customer service. When most of your customers are able to trace you online, you can be able to provide online support. Good customer service will help you develop a long list of loyal customers to enhance your brand name.

With SEO, you are able to sell products directly to target customers. SEO can help you to obtain targeted traffic. This simply means that, you will attract customers who are interested with what you have to offer. There is no point in having high traffic if none of these web visitors are interested in your products and services. This can lead to low conversion rates.

SEO also helps businesses to Interact with their customers. For instance, if you participate in a blog or forum, you are able to address some of the issues which your customers are facing. This will help you to provide better service to your customers. Customers will also feel well catered for by their service provider.

SEO generally makes it easier for businesses to penetrate a new market. For instance, a company that is launching their products overseas can come up with a site and focus on targeting web visitors overseas rather than local customers. You can make use of the right keywords, a site map and links which will help you to achieve a higher ranking.
Furthermore, millions of people visit the web on a daily basis so SEO helps you to attract a larger audience and make the information known to more people within a short period of time. You will save a lot of money on advertising by investing in quality SEO strategies.

On-page SEO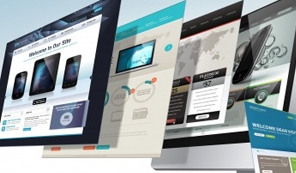 On-page SEO can be described as those activities which are employed on the pages of a particular website in order to make it rank higher in popular search engines. You need to optimize your own website in order to enhance your online visibility.
For a start, you need to make use of the right keywords. Keyword research and analysis is important. Come up with content that is interesting and includes these keywords. Make use of these keywords when coming up with the page title and description tags. Every page will have a description tag. The description tag is basically used to give visitors a summary of what is contained on a particular web page. This tag should have the relevant keywords and it should be less than 148 characters.
For you to succeed in on-page optimization, you must ensure that you have quality links. You should never have any broken links within your site. This can make it impossible for search engines to crawl and index all your web pages. Go through all the links within your site and ensure that they are all complete. If you have any images on your site, it is also important to use descriptive URLs. Replace the numbers or letters which are used to define the URL's of images by appropriate keywords. You also need to label these images. Make use often right keywords when labeling your images using alt attributes.
There are numerous other items like the title, H-Tags, context of the words, text formatting, layout and structure, rich text snippets, markup languages and on and on. This is where hiring a professional SEO to help you with this work can really pay off.
Off-page SEO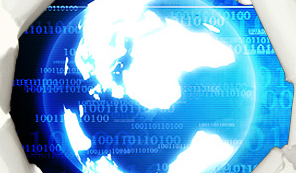 Off-page SEO involves carrying out some activities away from your website in order to improve the ranking of your site. The main technique that is used in off-page SEO is referred to as link building. Building more links from other sites will significantly improve your ranking.
The main reason why off-page SEO is very important is because it helps search engines to evaluate the value of a particular website to, not only the users but also, other websites online. Search engines assume that a site is very useful if it has a lot of references or links from other websites. Furthermore, your website will be preferred by search engines if it is receiving a lot of mentions on social media. These are some of the factors that affect ranking because of link building.
For off-page SEO techniques like link building, quality is way important than quantity. You need a good number of quality links from well known sites in order to increase your ranking. You can obtain these links from various sources. Some of the sources of high quality links are well known directories and social media pages.
Obtaining links to your site is easy but getting high quality and relevant links is no mean task. Before you start obtaining links to your site, one of the things you need to consider is the relevance of that site or page you would want to link to. Do you share target customers? You will get the best types of links from sites which offer similar products or services to your own. Never link to off-topic sites.
You also need to find out the reputation of the site you are linking to. Does it have a good page ranking in search engines? Is it linking to the wrong sites? These are some of the things which will affect your ranking so be very analytical when linking to others. Stay away from sites which have been blacklisted by search engines. Linking to low quality sites can lower your ranking significantly.
You can also make use of social media as an off-page SEO technique. You need to obtain links from social media sites because they are very valuable. There are also other social media websites online which are related to a particular niche. If you link to such social bookmarking sites, you will boost your ranking significantly. You need to keep track of your links regularly to ensure that you maintain quality.
Local Optimization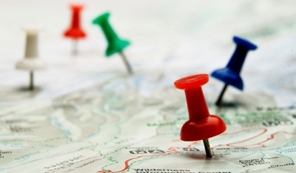 Local SEO has really taken off lately, as it seems Google in particular has gone on a Hyper-Local rage. When you do a search, your IP (Internet Protocol) address tells the search engines what geographic area you're searching from.
It uses this to identify 'local' businesses and attractions you may like, depending on what you searched for. In their efforts to provide what they think is the most relevant content for you, the search engines 'presume' you want something local first. This may or may not be the case though.
Since ranking factors like local citations and local reviews have become so important, it is imperative you include these types of off-page SEO back links into your overall SEO strategy.
Back link Acquisition Strategies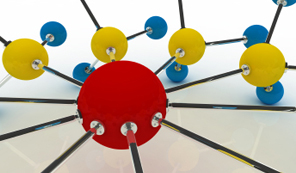 As anyone who has ever attempted to boost a company's rankings in Google and other search engines can attest, developing a smart search engine optimization (SEO) strategy is critical to your company's success.
One key element of any SEO strategy is back linking—that is, external links that refer users back to your website. The more back links you have, the better your SEO—and the better your chances for landing on page one of Google.
Not all back links are created equal though, and having many poor quality back links is not nearly as good as having a few high quality back links. These are many variables that determine the overall quality of a back link, including the domain and page authority where the link exists, the anchor text in the link, the context of the content surrounding the link, and other on-and-off page SEO factors.
Obtaining high quality back links can be fairly difficult, and one must know where and how to acquire these links in order to have it positively affect your web sites rankings.
Would you like a professional website, or need help with SEO?
Write to us with your project details and we will get back to you shortly.